Skip to Main Content
It looks like you're using Internet Explorer 11 or older. This website works best with modern browsers such as the latest versions of Chrome, Firefox, Safari, and Edge. If you continue with this browser, you may see unexpected results.
e-Journal Packages
Electronic journals on business and economics subject areas are offered by the following electronic packages:
E-Books Packages
Users can find millions of chapters and books related to business and economics from following packages:
Subject Guides to Business Economics
This course applies the tools of economic analysis to issue in business management, developing the student's abilities to problem solving using microeconomic and macroeconomic approaches. The module will focus on the operation of markets for goods and services demand and supply analysis, entrepreneurship, emergence and growth of firms, costs of production, different forms of competition and game theory, the macroeconomic environment and government policy.
Course Synopsis
This course an analysis of financial information arising primarily from the financial reports of entities. Fundamentals analysis techniques are examined in details with particular emphasis on the application of these techniques in equity (shares) valuations decision. The course comprises three parts where Part One outlines the four basic steps in the fundamental analysis framework: business analysis, accounting analysis, financial analysis and prospective analysis; Part Two are combining the four skills in addressing the question of valuation; Part Three are applying appropriate skills in several different situations such as credit analysis, mergers and acquisition and financial policy decision.
Searching for Printed Books
Printed Books are located at both Main Library and Branch Library in Kangar. This is due to nature of this subjects, we were fairly needed by students and researchers in other subject areas. Users can use our Online Public Access Catalog (OPAC) or our Integrated search facility called Worldcat Local to help you finding printed items. Use search strategies including Title Search, Keyword Search or Subject Seach to facilitate access to relevant materials especially printed books.
Finding Scholarly Articles & Books
Search for relevant items via our Integrated Search, Worldcat Local:
Subject Guide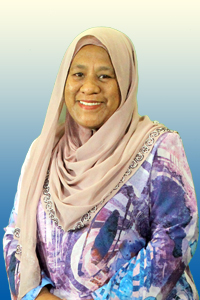 Hasdarinar Abd Jalal
Deputy Cheif Librarian
Remote Access Users
Remote Access to our e-Resources