Skip to Main Content
It looks like you're using Internet Explorer 11 or older. This website works best with modern browsers such as the latest versions of Chrome, Firefox, Safari, and Edge. If you continue with this browser, you may see unexpected results.
e-Journal Packages
Electronic journals on business and economics subject areas are offered by the following electronic packages:
E-Books Packages
Users can find millions of chapters and books related to business and economics from following packages:
Subject Guides to Entrepreneurial Marketing
Use this subject guide to help you finding information on Entrepreneurial Marketing. The Library provides both printed, multimedia and electronic resources to help you finding relevant information for your assignments, teaching-learning and research projects. If you need more information about the subject, please feel free to contact us via voice mail, email or Ask Us platforms.
Course Synopsis
Entrepreneurial Marketing is an art and science in choosing target markets and getting, keeping, and growing customers through creating, delivering, and communicating superior customer value. Entrepreneurial marketing seeks to meet organizational objectives by effectively give satisfaction to customers in a dynamic environment. This course provides an overview of marketing processes, marketing principles, entrepreneurial environment and provides students with the opportunity to apply the key concepts to practical business situations.
Searching for Printed Books
Printed Books are located at both Main Library and Branch Library in Kangar. This is due to nature of this subjects, we were fairly needed by students and researchers in other subject areas. Users can use our Online Public Access Catalog (OPAC) or our Integrated search facility called Worldcat Local to help you finding printed items. Use search strategies including Title Search, Keyword Search or Subject Seach to facilitate access to relevant materials especially printed books.
Finding Scholarly Articles & Books
Search for relevant items via our Integrated Search, Worldcat Local:
Subject Guide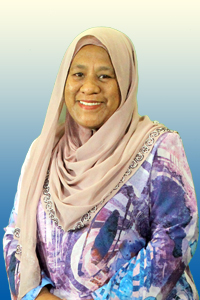 Hasdarinar Abd Jalal
Deputy Cheif Librarian
Remote Access Users
Remote Access to our e-Resources